Buy App Installs · Android · iOS
*volume depends on tracking method & proportional to bid & targeting.
Need help estimating your campaign budget?
Buy Android Installs · Google Play Store
Buy Android Installs (Downloads) · Buy Play Store Installs for Android Apps, starts at $0.08 per Install + Open.
Find Out More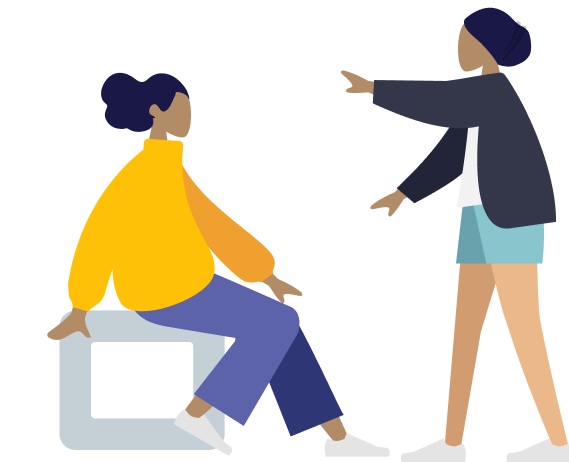 Buy iOS Installs · Apple App Store
Buy iOS Installs (Downloads) · Buy App Store Installs for iOS Apps, starts at $0.22 per Install + Open.
Find Out More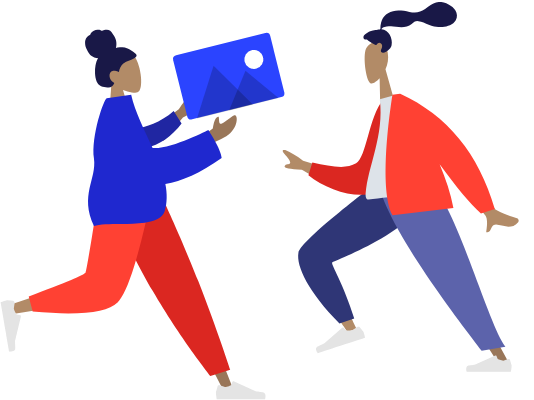 Help - Buy App Installs · Android · iOS
Frequently asked
question

:
How to promote your Android or iOS app on google play store or apple app store.
It takes a lot of time, hardwork & efforts to develop a decent app but after that it may not get popularity as per expectations without a boost in the visibility. Getting a expected or high visibility is really a difficult task, and developers often faces various challenges but end up asking the question like "How to promote my App?".
What is the app install campaign?
By using our app marketing campaigns, you can enjoy a lot of advantages purchasing both high-engaging and cost-effective installs for your Android & iOS apps both. We drive installs and engagement targeted campaigns. You will receive high-quality organic installs or engagements every day while your app will be reaching its top rankings at Google Play Store or Apple App Store.
How does CPIDroid's pricing work?
We have bid, budget system. If your budget is $100 and you willing to bid $0.1 per conversion, you will get 1000 conversions.
Can I terminate at anytime?
Yes, you can terminate campaign anytime no questions are asked while you terminate but we would highly appreciate if you will give us some feedback.
Do you offer discounts?
We offer extra bonus on large deposits, you may have to reach out to support or your account manager to discuss this.
What is your refund policy?
We offer refunds as per our terms / policy. We aim high at being focused on building relationships with our clients and community.
How secure is CPIDroid?
Protecting the data you trust to CPIDroid is our first priority. This part is really crucial in keeping the project in line to completion.
My team has credits. How do we use them?
Once your team signs up for a campaign plan. This is where we sit down, grab a cup of coffee and dial in the details.
Why should I Buy App Installs / Downloads?
First impression matters. App or Game with a huge number of installs / downloads attracts more users to install it too. Promote your Android, iOS App Today!
Any Discount For Me?
Yes, get in touch for a big massive discount on your first Campaign! ;)....... Extra bonus up to 5% on your First Deposit.
Is it Safe to Buy App Installs?
Yes, it's 100% risk-free, Our service is fully safe and secure for you. We provide real installs from real users / devices. Thanks to our fraud detection system.
How long does it take to start the delivery?
We instantly run the campaign as soon as your hit start button from your dashboard after you create the campaign for App Installs. No wastage of your Time ;)
Can I get banned for Buying App Installs?
No you will not, Millions of people are using social media marketing agencies to buy App Installs to rank higher in Google Play Store or Apple App Store.
Where do the Installs come from?
We have a network of offerwalls, publishers and partners and the Installs would come from a different array of our networks where we will promote your App.
Can I purchase Installs for multiple Apps?
Yes, you may create multiple campaigns for different apps from your dashboard within your budget.
What are the Buying Options?
We are accepting Paypal, Cryptocurrency and Credit Cards as well.
Discount for Large Campaign?
Absolutely! Special rates for you, if you are buying more and hence deposit a large amount. Get in touch captain!
Do you offer free trial for App Installs?
Unfortunately not. As we have campaigns at super low bids that would perfectly fit for testing the services.
---
Join the world's best
Trusted by
great

companies
About Mobile App Marketing
Promoting mobile applications will concurrently increases the visibility of the application and put on a high profit. Among the numerous means of getting a proper Google Play Shop visibility, each programmer needs to select the best application promotion campaign. Our advertising service offers customers a great possibility to gain top ratings and installs. Our CPI based Android application promotion is the top marketing plan for every single app promotion. Since the mobile application is shared via numerous advertisements network - the outcomes of these promotion are quite impressive. Do not hesitate whether or not to market android application as it deserves to be ranked higher and be set up by users.
Broad ranging App Promotion Service. Our team works to provide clients with intelligent Android app promotion assistance, thus every service package consists of deep marketing strategy, free consultations and professional assistance. We always take into account all of your needs and wishes to be able to gain the best results. We provide intelligent application marketing that provides you many benefits! 1 ). Full Report. During a promotion campaign, we offer complete report of all installs and reviews delivered.
In addition to, you can gain statistics in google analytics like well. Professional Support. Our client service team is available round the clock, so can ask your questions when you need it. Fraud Prevention. With a strong and effective alarm system, we additionally provide fraud free, promotion campaign. Powerful Model. The Pay Per Install promotion model allows your mobile application to gain wonderful results in a nutshell period, making certain everything is going in accordance with the plan. Top Rankings. Once using advanced technology, every application can reach rapidly the top rankings at Google Play Store. Geo targeting. With our promotion campaigns, it's easy to define a certain country or area of mobile app spreading.
Affordable Prices. Our pricing policy allows getting a high excellent service for an inexpensive price. Feel free to contact us to learn what extra advantages you may get, once ordering our solutions! IOS App Promotion. When promoting your iOS application, the first thing you should do so would be to get an one of a kind and effective application which has its own benefits over recognizable leading applications on the current market. Therefore, you certainly need a correct application store optimization. After, select your audience and start application promotion campaign. Because, the iOS application promotion key method is pay-per-click one, picking this way of promotion is the cleverest decision. You may also use work with authorities, such as key social networks, YouTube stations methods for gaining higher visitors and installs. Promoting mobile applications can allow to gain larger users.
How to Buy App Installs to Promote your Android & iOS App?
1. Register a FREE Account on our Self-Serve Platform.
2. Add some Funds to your Account Balance.

You need to add funds in your account balance at https://cpidroid.com/bank.php (login required) by using an appropriate payment processor such as PayPal, Payoneer, Wire ...etc before creating the app install campaign for your mobile app.
If you want to add large funds we may collect the payment separately with one of the following payment methods: Payoneer ($50+), Wire Transfer (International) or ACH (above $500). It will be on the pre-payment term.
3. Create a Campaign from your Dashboard.

You can create an App install campaign on our self-serve platform at https://cpidroid.com/campaign/install/add.php (login required) from your dashboard

by entering or providing us with Android or iOS app link and others required info such as y

ou can set how many app installs to be delivered on Mobile App Store every day by splitting your app installs on per day basis.
4. Manage your Campaign from your Dashboard.

You can manage all your campaigns including for app installs at https://cpidroid.com/campaign/install/manage.php (login required) from your dashboard.
The campaign will START processing your app installs either instantly or within 24 hours or as soon as you hit the start button after you have created the campaign with the necessary info from the dashboard.
The actual delivery of the app installs may take longer than 24 hours depending upon the volume of app installs you have purchased or daily capping you may have set. Kindly reach out to support for estimated quotes or delivery time.